Presented virtually by The New Hazlett as part of the Community Supported Art Performance Series
The Mind-Body Problem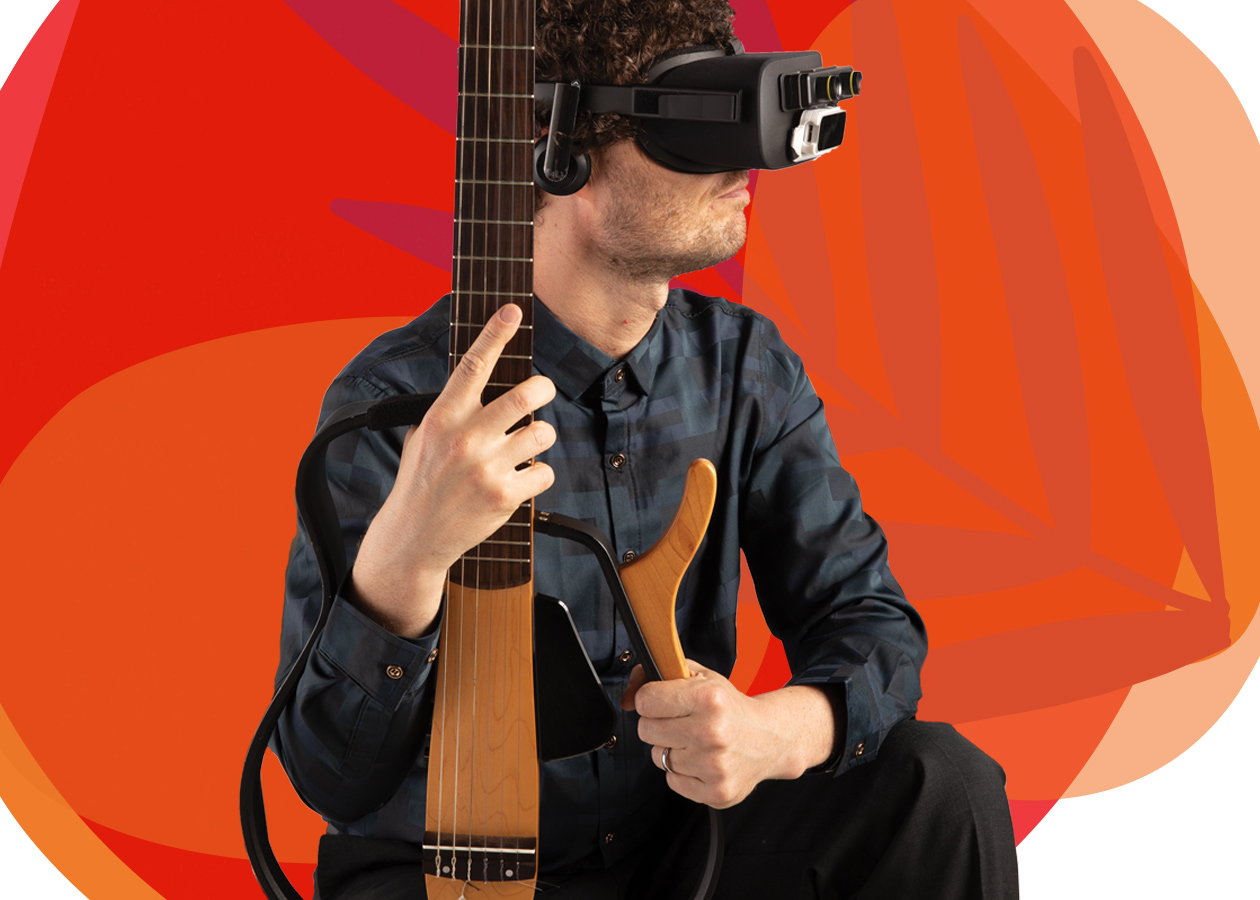 Please join us for the final performances of our CSA season! The Mind-Body Problem by Gil Teixeira will be presented virtually, with live Q&A by the artists.
These performances are free and open to the public, but donations are greatly appreciated. The arts – and the artists themselves – are especially challenged today. Help us continue to provide the community support that so many artists in our city rely on.
The Mind-Body Problem is an interdisciplinary solo guitar performance that examines the relationships we make in light of rapid technological advancements that impose on our physical space. Through storytelling and original music performed on a set of high-tech guitars, Teixeira challenges the audience to rediscover the importance of their physicality.
Gil Teixeira is a prolific artist and educator who sees sound as the unifying core of his many practices. A native of Portugal, Gil holds a Bachelor of Arts in Guitar Performance from the Guildhall School of Music and Drama, where he explored technology in collaborative music making. He is the founder of the post-rock band La La La Ressonance.
Additional accommodations for this performance:
ASL interpreted available for…
Audio Description available for…
Sensory-friendly available for…
For more information on accessible seating or assistive listening devices please contact Courtney at 412-320-4610 x16 or courtney@newhazletttheater.org.
Special Effects
Visiting the Theater