The Dragon of Polish Hill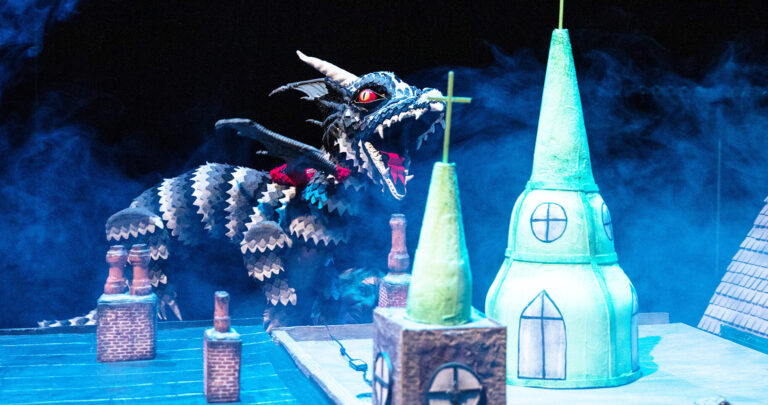 The Dragon of Polish Hill tells the story of two neighborhood residents who were destined never to know each other until Stanley Onion, a 115-year-old man with dementia, and Willy James, a rabbit-eared performance artist, are brought together by a chance encounter. The circumstances that follow force Willy to consider his own values in light of their friendship. This performance explores cultures colliding in a changing urban neighborhood.
The son of an embalmer dad and an elementary school teacher/quilt maker mom, Dave English logically grew up to be a puppeteer. A native of Pittsburgh, Dave currently lives in Polish Hill. He is the president of the Puppetry Guild of Pittsburgh and holds a BFA in Theatre & Puppetry from West Virginia University. Dave's collaborator Will Schutze is an artist, songwriter and puppeteer from Austin. He comes from a 40-year-old Texas tradition of marionettes, having cut his teeth at state fairs and massive holiday shows with World on a String puppet theater.