Presented virtually by The New Hazlett as part of the Community Supported Art Performance Series
The Dragon of Polish Hill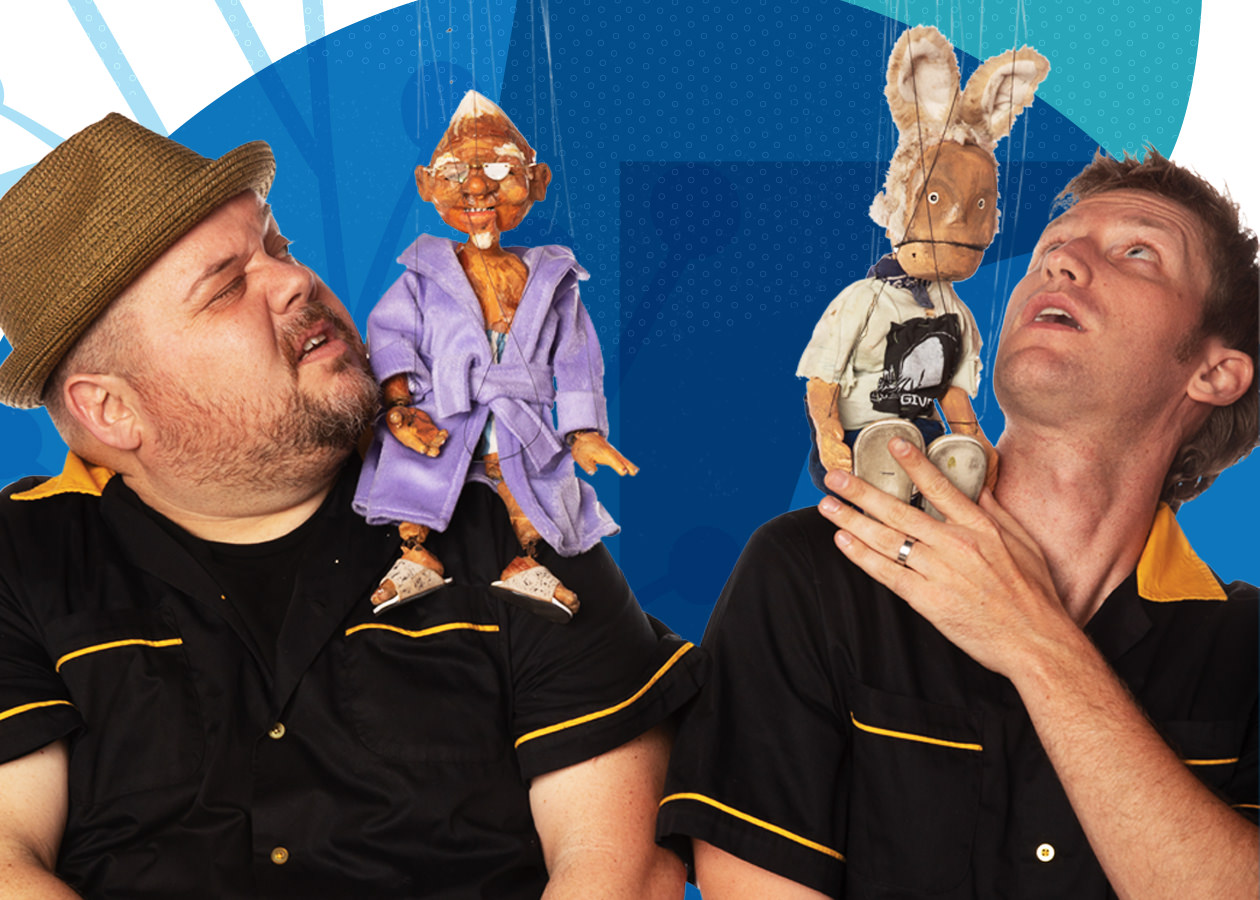 Please join us for the final performances of our CSA season! The Dragon of Polish Hill by Dave English featuring Will Schutze will be presented virtually, with live Q&A by the artists.
These performances are free and open to the public, but donations are greatly appreciated. The arts – and the artists themselves – are especially challenged today. Help us continue to provide the community support that so many artists in our city rely on.
The Dragon of Polish Hill tells the story of two neighborhood residents who were destined never to know each other until Stanley Onion, a 115-year-old man with dementia, and Willy James, a rabbit-eared performance artist, are brought together by a chance encounter. The circumstances that follow force Willy to consider his own values in light of their friendship. This performance explores cultures colliding in a changing urban neighborhood.
The son of an embalmer dad and an elementary school teacher/quilt maker mom, Dave English logically grew up to be a puppeteer. A native of Pittsburgh, Dave currently lives in Polish Hill. He is the president of the Puppetry Guild of Pittsburgh and holds a BFA in Theatre & Puppetry from West Virginia University. Dave's collaborator Will Schutze is an artist, songwriter and puppeteer from Austin. He comes from a 40-year-old Texas tradition of marionettes, having cut his teeth at state fairs and massive holiday shows with World on a String puppet theater.
Additional accommodations for this performance:
ASL interpreted available for…
Audio Description available for…
Sensory-friendly available for…
For more information on accessible seating or assistive listening devices please contact Courtney at 412-320-4610 x16 or courtney@newhazletttheater.org.
Special Effects
Visiting the Theater