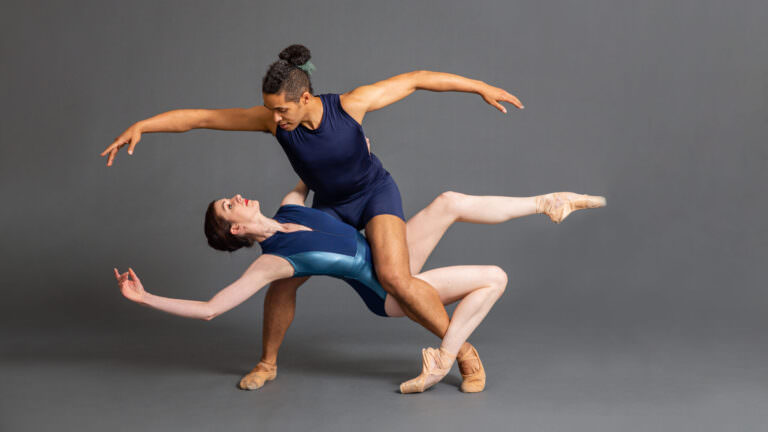 March 17 – 19, 2023
Pre-Sale General Admission - $29
Box Office General Admission - $34
Senior, Student, & Artist - $24
Childrens Performance - $14/family
Group Sales of 10+: contact the box office at 412.322.8332
Rediscover closes out Texture Contemporary Ballet's 2022-23 season, bringing to the stage a new classical piece, the return of Unchanging Change, and a new live music collaboration!
For this performance, Artistic Director Alan Obuzor revisits Texture's classical roots with the premiere of a new classical ballet piece. Set to Camille Saint-Saëns's Piano Concerto No.5, this piece features stunning movement patterns with elegant costumes, and highlights the technique and artistry of Texture's dancers.
Unchanging Change
, originally premiering in 2014, was set to return in March 2020, but was postponed due to the pandemic. Our artists are delighted to finally bring this piece back to the stage. This powerful contemporary work for eleven dancers features music by Max Richter, Macklemore, and spoken word poet Andrea Gibson.
For the final piece on the program, Texture is thrilled to once again be collaborating with the incredible local Pittsburgh band, Cello Fury, who will be playing live for this performance! Featuring new choreography by Texture, as well as newly composed music by Cello Fury!
Come enjoy a diverse dance performance, featuring new works that return to our classical roots and reconnect with our long-time musical guests Cello Fury! Rediscover is on stage March 17-19!
About Texture Contemporary Ballet
Texture Contemporary Ballet is a local dance company that presents original, innovative choreography. Our artists fuse their classical ballet foundations with a wide array of other styles of dance and movement textures, which allows us to showcase ballet in a way that is engaging, approachable, relatable, and current.
What to expect from a Texture show? Exciting dance, creativity, energy, passionate artists, great music, and magical moments that will move you and inspire you.
Health & Safety Measures