Quest and the Girl with the Yellow Jacket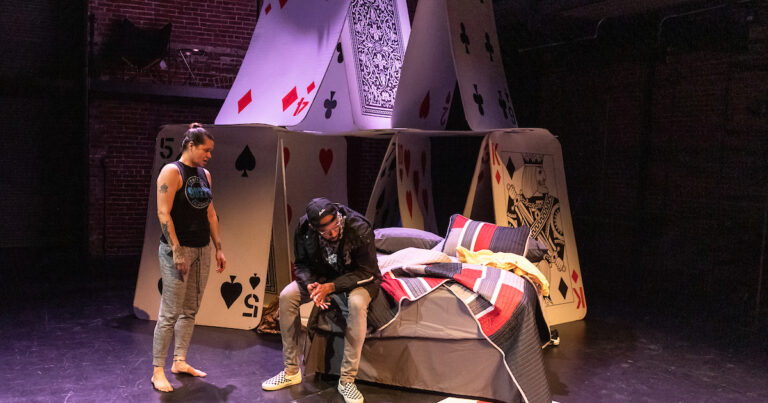 About the Performance
Quest and the Girl with the Yellow Jacket brings together the individual albums of two Pittsburgh hip hop artists: Dr. HollyHood's Yellow Jacket (2019) tells the story of a woman in a relationship with a married man, and Quest's Hollywood Divorce (2019) follows the life of a married man involved in an affair. The albums are woven together in collaboration with dramaturg TJ Parker-Young. The duo describes the work as a "Hip Hopera," focused on the emotional perspectives of individuals involved in a complex love story.
About the Artists
Dr. Amber Epps, also known as Dr. HollyHood, is often referred to as the "mom of Pittsburgh hip hop," creating modern hip hop with old-school sensibilities. Since writing her first song in sixth grade detention, Holly's lyrics have depicted life experiences, expressed extreme emotions, and created musical stories that are both hardcore and gritty, yet light-hearted and whimsical.
Jonathan Brown, also known as Jon Quest, is a native of Pittsburgh, and what you'd call a master of ceremonies: an emcee's emcee. Quest, whose name is inspired by the 60's cartoon "Jonny Quest," finds an escape from reality through hip hop music, and prides himself on sharing the adventures he encounters.