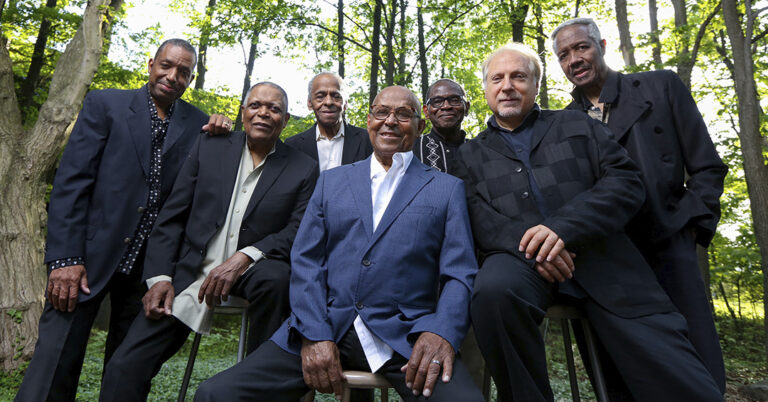 Kente Arts Alliance presents The Cookers
This exciting all-star septet summons up an aggressive mid-'60s spirit with a potent collection of expansive post-bop originals. The group includes some of the heaviest hitters on the scene today. Billy Harper, Cecil McBee, George Cables, Eddie Henderson, and Billy Hart all came up in the heady era of the mid-'60s while David Weiss and Donald Harrison are from a more recent generation. Each member also heads his own group, earning the connotation of a "super group."
The National Endowment of the Arts has named both Billy Hart and Donald Harrison, Jr., recipients of the 2022 A.B. Spellman NEA Jazz Masters Fellowship for Jazz Advocacy. The Fellowship is the highest honor that the United States bestows on jazz artists. The content is suitable for the whole family.
Health & Safety Measures
The New Hazlett Theater will be requiring proof of full COVID-19 vaccination or a negative COVID-19 PCR test taken within 72 hours of the performance start time at the time of entry. This is necessary for admittance into the theater.