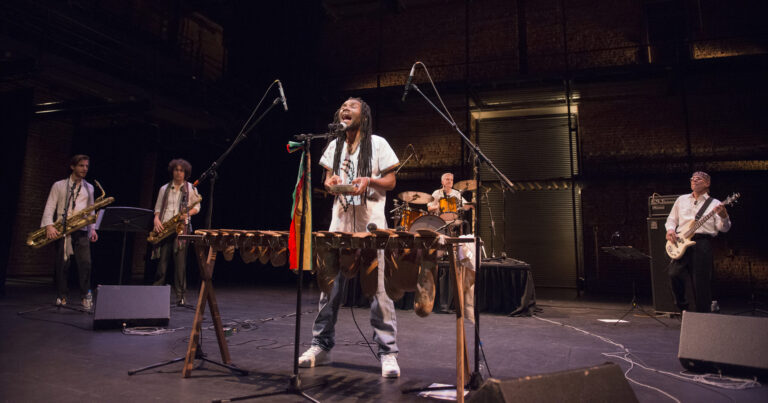 Chachacha are songs of freedom and redemption, originally sung by freedom fighters to express the oppression of the colonial system in 1960s Zambia.  Mathew Tembo infuses the traditional songs with pop sensibilities, creating a unique African style featuring the kalimba and silimba, traditional Zambian instruments.
Mathew's band, the Afro Routes, includes Gordon Nunn, Hugh Watkins, Ben Barson, Nathan Frink and Colter Harper.  They premiere Chachacha on October 15th as part of the New Hazlett Theater CSA Performance Series.
Download "Amai," a Free MP3 Single from the Afro Routes
View this video on Vimeo for timed stamped questions.
Mathew Tembo
Mathew Tembo is an award-winning Afro-Pop and Reggae musician originally from Zambia in Southern Africa. He recently moved to Pittsburgh, where he serves as an ambassador of Zambian musical culture. Mathew has toured the world, playing music in Europe, America, and Africa, and he's shared the stage with everyone from the legendary Oliver Mtukudzi to Dr. Kenneth Kaunda, the first president of Zambia.
Acknowledgments
Photography: Renee Rosensteel; Video: Jeremy Fleishman