Q&A Federico Garcia-De Castro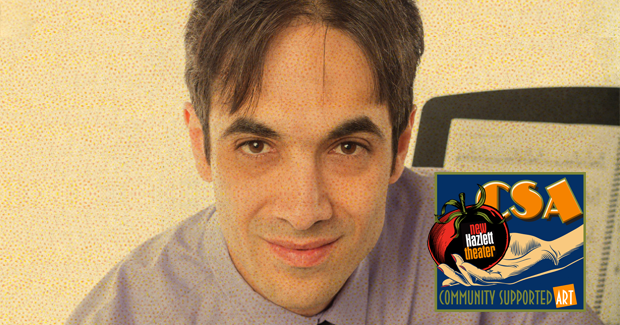 Local musician and composer, Ben Opie, sat down with CSA artist Federico Garcia-De Castro to talk music, inspriation, and the creative process.
Do you have a particular process when composing for any instrument or ensemble?
Not exactly a process (each piece and each ensemble is different), but in general I must feel that the piece, or its kernel idea, springs from the instrument(s). And by that I don't mean anything esoteric, but the directly physical, "mechanic." For example, tonight, in Rendering, one of the main motives is the quick repetition of notes: five of them, going through the five fingers of the hand.
Do you think of an audience when you compose, or is that relationship separate from work's development? Likewise, the performers?
Yes, I think of the audience. I am aware that I must make my music worth their time and attention, or at least try. I think of it as a good speech: the points have to be good, and relevant, but the rhetoric also has to be there. I don't assume my audience is working hard to enjoy my music (or anybody's, actually;) I must work to entice them. And similarly with the performers: it must be worth their time. It must be challenging and interesting, and require some work; but it must also have some reward for all the work.
Can you describe this work without using any technical/musical terminology?
Speaking of Rendering, look ahead for some pristine moments, very light sonorities and moods; they're peppered here and there, but in general there's a nervous undertone, which sometimes gets to flat-out intense. This is true even of the tune in the last section, which surprised me because the tune itself is very pretty and melodic.
About Livre: just enjoy. I mean, I hope you enjoy. The first three chapters are mainly a vehicle to contemplate the amazing resonances, or walls of sound, or different colors of the piano. And the last chapter is a big journey, easy to follow, ending somewhere in a Gothic cathedral. (That's what it sounds like, it's not that that's what I was thinking of ).
What are the particular challenges of composing for two pianos?
Making sure there's a need for them. One pianist is already very powerful and versatile, it's not that you just need to put more notes. Simply adding more notes normal textures would just obscure them. In order to have two pianos you need to actually create textures that work in a different way, so that the two performers are needed, but the music is still comprehensible.
Are there special challenges in rehearsing and performing a work for two pianos?
Yes. Pianists are usually solitary performers. When they play with others, a lot of the time it's in the role of the accompanist, who always accommodates to the soloist, follows, waits. So it's easy for two pianists to end up just waiting for each other, being very good at following, but not really knowing how to lead.
Does this piece have any non-musical inspirations?
No. Very seldom do I follow inspiration coming from outside music itself. I've found that my music has to be designed as music. Also, when I don't have a musical idea, I prefer to wait for one, rather than force a non-musical one onto a piece.
Is this work a response or reaction to previous two piano compositions by other composers?
Not directly, but check this out: I titled it Livre in reference to Lutoslawski's Livre pour orchestre, a piece that I love is also in four chapters gravitating around the last one; and that piece was titled after Boulez's Livre pour cordes. The circle closes because Boulez is also the composer of a seminal two piano piece, the Structures pour deux pianos.
Given the opportunities of the CSA program, what have you prepared especially for tonight's program?
In addition to Rendering, which was commissioned by the CSA for tonight's show, the arrangement of Au Couvent was also prepared with this theater in mind. And it has been a lot of fun to work on the visuals, the projections, the lighting, with Katie, Adam, and Isaac. That was all especially designed for tonight.