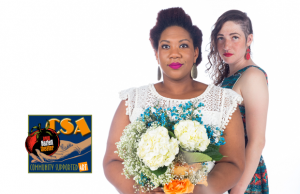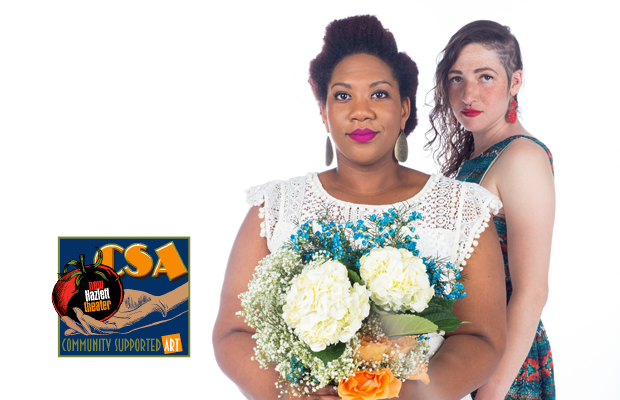 As part of The Glassblock's sponsored partnership with the New Hazlett Theater, they will be presenting a series of editorially-independent previews and reviews of the 2016-2017 Community Supported Art (CSA) Performance Series. Follow along here, and learn more about how you can experience this season's CSA here.
Soprano Anqwenique Wingfield excelled in her classical education, landing lead operatic roles, traveling abroad, and graduating with a degree in voice performance. But with a deep appreciation for funk, R&B, and jazz—she's the daughter of a jazz musician—Wingfield chafed at the rigidity that sometimes underlined the training. "You have to pick one," she was told, forced to decide between what was presented as two distinct fields. "What do you like more? What are you really into?" So she rebelled: She chose both.
"The truth is, it's all in me," Wingfield said during a recent visit to her home in the arts district along Penn Avenue. As the founder of the cross-discipline collective Groove Aesthetic, studio manager at BOOM Concepts, education director at the Opera Theater of Pittsburgh, and more, Wingfield has carved out a creative space that not so much resists the strictures of her classical training as cultivates it into an original creation.
She and video artist Julie Mallis, BOOM Concepts' creative director, are putting the finishing touches on A Love Supreme, the latest performance taking place at the New Hazlett Theater as part of its CSA series, and the two artists, who've collaborated for the past five years, share that urge to reimagine, experiment, and, above all, blend toward the avant-garde—not unlike John Coltrane's landmark 1965 album, in part an inspiration and the performance's namesake, which blended hard bop and modal jazz.