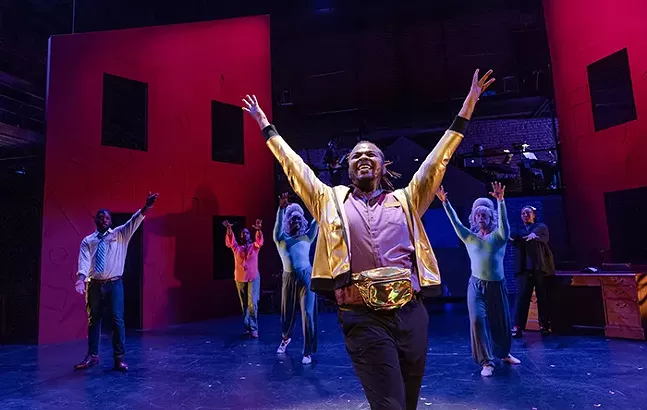 Wearing rose-colored glasses? It's a phrase at the heart of Kalopsia The Musical, a new production at New Hazlett Theater focused on mental health and the culture surrounding it in the Black community. Kalopsia, the delusion of things being more beautiful than they really are, brings an important issue intertwined with comedy and song, creating a multi-layered story that keeps audiences guessing — and laughing — throughout the performance.
Written by Monteze Freeland and directed by Tomé Cousin, Kalopsia, running Oct. 7-17, originally debuted as a workshop with New Hazlett in 2017, and has now blossomed into a beautiful musical, the theater's first performance since the pandemic closed its doors in 2020.
The musical tells the story of Bernard "Byrd" Fuller, played to perfection by Pittsburgh native Malcolm McGraw, whose coping mechanisms of escapism and fantasies, complete with dance numbers and "creative collaborators," catch up with him as an adult. The story begins with a meeting with Byrd's parents at his elementary school, where the subject of therapy is first discussed, leading to contention between his parents, and a disagreement on his mental health treatment. His behavior continues to escalate over the years.