Pittsburgh Post-Gazette: NEA Grants for Pittsburgh Arts Organizations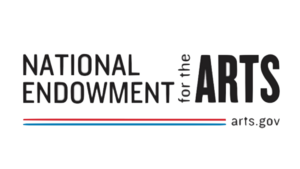 NEA doles out $190K in grants to Pittsburgh arts organizations
Plenty of Pittsburgh-area arts organizations received a funding boost today from the National Endowment for the Arts in its second round of grant handouts this year.
The Washington, D.C.-based NEA on Tuesday announced "$88 million in recommended grants to organizations in all 50 states and jurisdictions," according to its news release.
"As the country and the arts sector begin to imagine returning to a post-pandemic world, the National Endowment for the Arts is proud to announce funding that will help arts organizations re-engage fully with partners and audiences," Ann Eilers, NEA's acting chairman, said in a press release.
"While the arts, whether through books, movies or online performances and programs, have been a sustaining force for many throughout the pandemic, the chance to gather with one another and share arts experiences is its own necessity and pleasure."
NEA gave out grants to Pennsylvania organizations based in Pittsburgh, Annville, Bethlehem, Greensburg, Harrisburg, Lancaster, Philadelphia, Reading, Scranton and State College. Pittsburgh organizations received $190,000 in total of NEA funding. They included:
$50,000 to Bridgeway Capital, Inc
$25,000 to Film Pittsburgh
$35,000 to the Greater Pittsburgh Arts Council
$15,000 to the New Hazlett Center for the Performing Arts
$10,000 to Pittsburgh Arts & Lectures
$20,000 to Pittsburgh Glass Center, Inc.
$20,000 to Contemporary Craft
$15,000 to Squonk Opera, Inc.
With the exception of Bridgeway Capital's allocation, all the grants those organizations will receive fell under the category of "grants for art projects." The NEA approved more than $27 million in funding for 1,172 of those kinds of projects for this grant cycle, according to its press release.