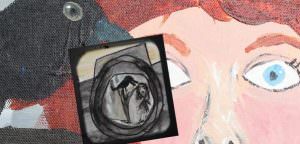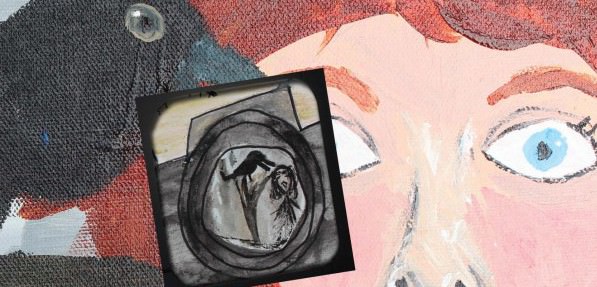 This month, Miniature Curiosa takes to the Hazlett stage as part of our CSA Performance Series. Birds of America promises to be one of Miniature Curiosa's biggest and scariest shows ever.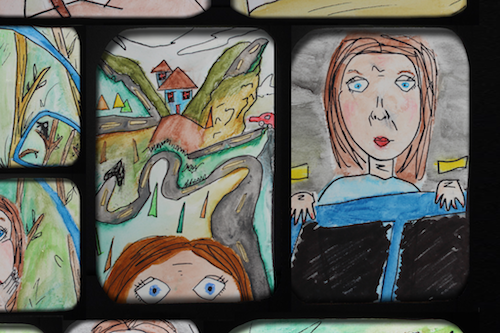 "Don't mind the woman in the photos. That's merely Margaret, Dr. Douglas Irene's wife. Douglas and Margaret used to live in a house at the top of a lonely cliff against the soundtrack of a raging sea. Despite their distance from the rest of the world, Margaret never could escape the watchful eye of those birds of America. Poor Margaret."
Birds of America is a multi-media exploration into scale and suspense. Cameras soar through miniature scenery, dollhouses, and frightful dreamscapes to create a Hitchcockian nightmare of Rosemary's Baby proportions.
When working together, Zach Dorn and Murphi Cook operate under the title Miniature Curiosa. Miniature Curiosa explores the underbelly of childhood nostalgia with the disappointed eyes of adulthood. Through low-fi technology, puppetry, and non-linear storytelling, Miniature Curiosa presents fast-moving, fast-talking (sometimes malfunctioning) live action comic books. Their most recent spectacle, Tonight A Clown Will Travel Time premiered at FE Gallery in Pittsburgh and toured across America this summer for five weeks.