Presented by Prime Stage Theatre
Turn of the Screw
An old English Manor House is filled with secrets, strange movements flicker in the underbrush, unidentifiable cries are heard in the moonlight, abrupt coldness and breezes feel like you're being touched. Are the children haunted by the ghosts? What does the governess see? Is it her own imagination?
Henry James classic ghost story comes to life on stage.  Adapted by Jeffery Hatcher and directed by Joe Warik.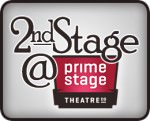 10pm on Friday, November 8 after the Turn of the Screw performance
Celebrate the 45th anniversary of Night of the Living Dead with readings of tales of terror hosted by David Crawford as the master of the macabre himself, Edgar Allan Poe.  Directed by Dek Ingraham.