Special CSA Workshop: merrygogo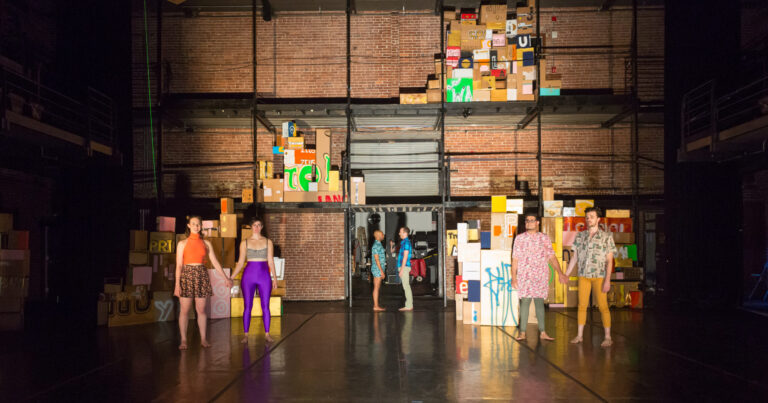 Maree ReMalia hosts a workshop as part of the merrygogo CSA Performance Series from 11:00 to noon on November 9th. Workshop members will take part in movement explorations and consider their experience of space, borders, and boundaries.
Maree facilitates playful, experiential workshops drawing from investigations in the creative process with the hope of offering community members a window into the how the work is made and granting new insights into the material from the participants' perspectives.
All over the age of 16 welcome.  No prior dance experience necessary!
RSVP is free; a suggested donation of $5 will be collected at the door.
About the Local Artists
Maree ReMalia is a dance artist based in Pittsburgh, PA. Through merrygogo she directs project-based performance works with communities of shifting collaborators.  Her choreography has been presented in Cleveland Public Theatre's Big Box and DanceWorks Series, Movement Research at the Judson Church, PearlArts Studios Artists-in-Residence Series, 60×60, SpringUp Dance Festival, and the Williamsburg Free Fest.  In spring 2013, she will perform with Staycee Pearl dance project and in Paul Kruse's new play, Chickens.  She is thrilled to present an original work in the New Hazlett's CSA Performance Series in June 2014 in collaboration with Pittsburgh-area artists!  ReMalia is also a certified instructor of the Gaga movement language and practitioner of the Ilan Lev Method.
Learn more about Maree ReMalia and merrygogo on their website.
Maree ReMalia receives state arts funding support through a grant from the Pennsylvania Council on the Arts, a state agency funded by the Commonwealth of Pennsylvania and the National Endowment for the Arts, a federal agency.
About the CSA
The New Hazlett Theater Community Supported Art Performance Series is based on the farm share model of community supported agriculture.  For only $100, each New Hazlett CSA "shareholder" receives six fresh productions, delivered every other month to the New Hazlett Theater.