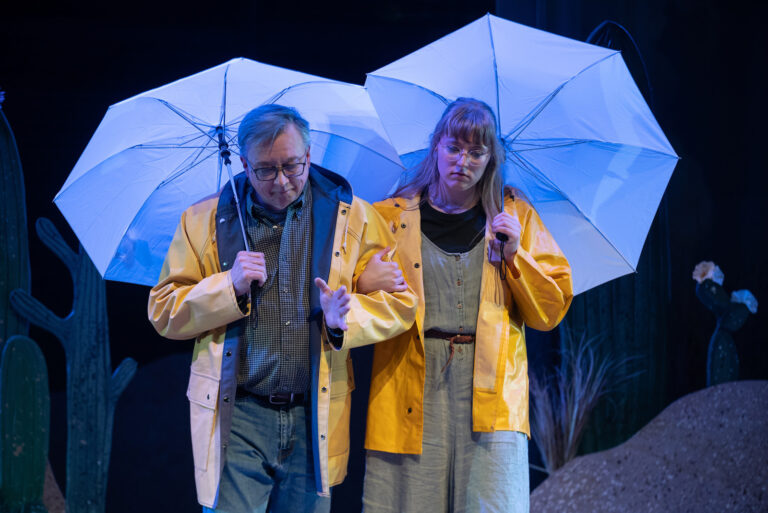 March 23 – 24, 2023
General - $30
Student/Artist - $20
About the Performance
J struggles to accept her father's death when so much of their relationship feels unresolved. Hoping to hold on to one more minute with him, J dives into a metaphysical cactus garden where she meets her dad for the painting lessons and conversations they never got to have. Can they heal and paint together, or will the pain of losing a parent stand in the way of her finding herself?
Content Warning: Painting Lessons contains discussion and depiction of death, grief, cancer, coming out, and complicated family relationships. 
Jasmine Roth is a generative director and choreographer using performance to investigate and witness power, agency, healing, and change. Their work with both professional and student ensembles centers on the body as a holder of history and a maker of incantations. Jasmine is currently a John Wells Directing Fellow at Carnegie Mellon University.