Migrant Liberation Movement Suite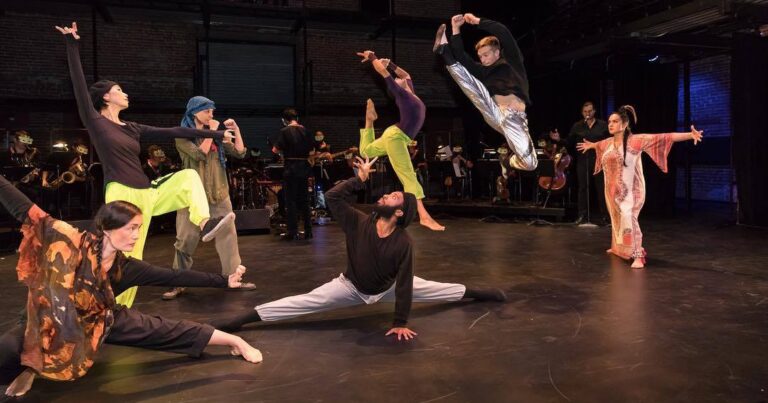 Fusing soul and science, this multicultural jazz performance suggests that climate change is driving mass migration. Afro Yaqui Music Collective unites the music and stories of climate refugees from Mexico, Syria, and West Africa through jazz, dance, and theatre. Can we sow today's revolutionary garden for tomorrow's liberation?
View this video on Vimeo for timed stamped questions.
THE AFRO YAQUI MUSIC COLLECTIVE
An indigenous-jazz band led by Gizelxanath Rodriguez and Ben Barson. With members in Pittsburgh, New York City, and collaborators from Tanzania to Cuba, the collective has a truly global vision rooted in the radical vision of social justice embedded in Afrodiasporic and indigenous cultures. The Suite will feature music by Barson, Hadi Eldebek and Samuel Okoh-Boateng, dance and choreography by Peggy Myo-Young Choy, and libretto by Ruth Margraff.
Acknowledgments
Photography: Renee Rosensteel; Video: Jeremy Fleishman; Lighting Designer: Madeleine Steineck; Costume Designer: M.K. Hughes; Sound Designer; Angela Baughman