Presented by Live From Studio A
Holiday Jam 2019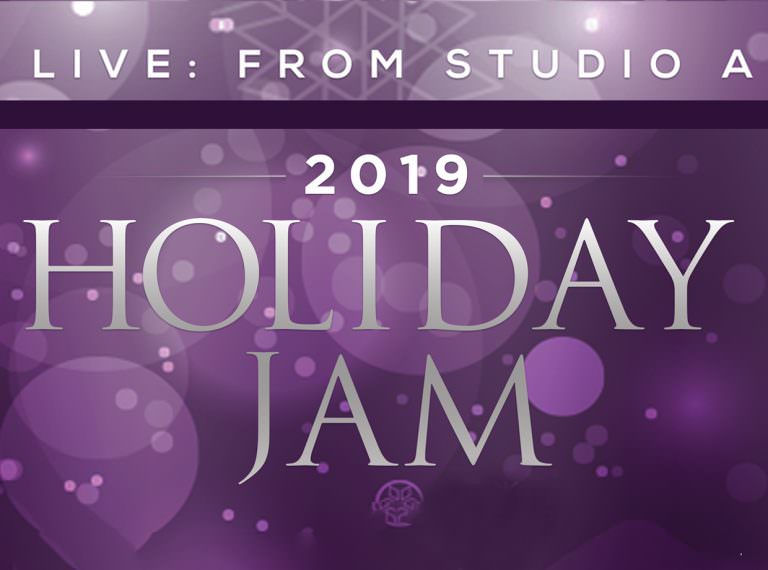 Now in its fifth year, the Holiday Jam has become an annual musical celebration that audiences call "an awesome show!" The house band includes old friends who played together for years as part of the WQED program Live from Studio A. The Pittsburgh-based lineup of the Holiday Jam is packed with talent, a group nationally recognized musicians bringing their best for home audiences. Come hear what will be an unforgettable night of music featuring unique arrangements blending jazz, rock, and innovative renditions of holiday classics.
The musical lineup for the evening will be:
Pete Hewlett – vocals, guitar
Lisa Bleil – vocals
Scott Anderson – keyboards, vocals
Maria Becoates-Bey – vocals
Eric DeFade – saxophone
Steve Delach – guitar
Brian Stahurski – bass
Joe Waslousky – drums
Benny Benack, Jr. – saxophone and clarinet
Joe Herndon – trumpet
Bob Matchett – trombone
Kenia, Cello Fury, and Benny Benack III are scheduled to appear as special guests during the three separate performances.
For performance or ticket inquiries please contact the Live: From Studio A at holidayjampgh@gmail.com
For more information on accessible seating or assistive listening devices please contact Courtney at 412-320-4610 ext. 16 or courtney@newhazletttheater.org