Donate to the New Hazlett Theater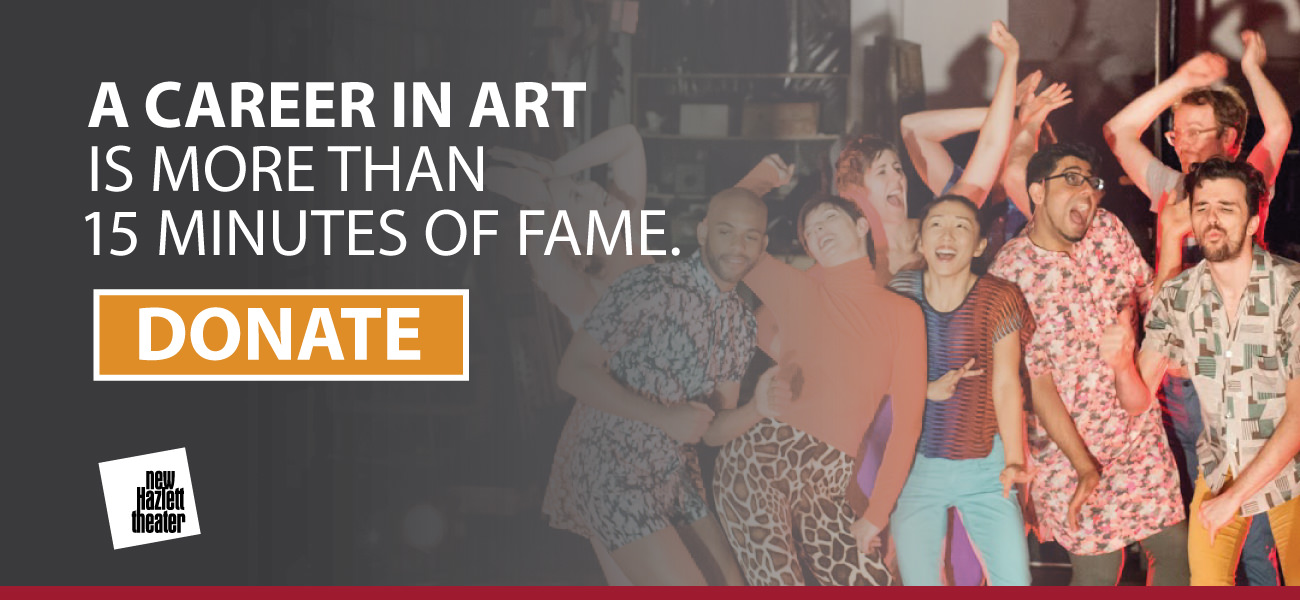 When you give to the New Hazlett Theater, you're giving artists the chance to grow and develop. The New Hazlett is an incubator for the arts that helps local creators make lasting connections and advance their careers. Your support gives emerging artists a place to collaborate, to explore, and to present their work in a professional setting. It exposes the Pittsburgh community to exciting, thoughtful art they can't find anywhere else. 
Your financial gift directly supports the work of the artists at the New Hazlett Theater. With your help, we can remove barriers so our artists can create the work you enjoy so much.
---
[stripe name="Donate" description=""]
[stripe_radio label="Donation Amount" options="$25, $50, $100, $250, Other" amounts="2500,5000,10000,25000," default="$100″]
[stripe_amount default="" ]
[stripe_checkbox label="I would like to make this donation recurring, on a monthly basis"]
[stripe_text label="Phone" id="phone" required="true"]
[stripe_subscription]
[/stripe]
You may also mail a check made payable to the New Hazlett Theater
New Hazlett Theater
6 Allegheny Square E.
Pittsburgh, PA 15212