Gallery Crawl in the Cultural District
CSA @ The Gallery Crawl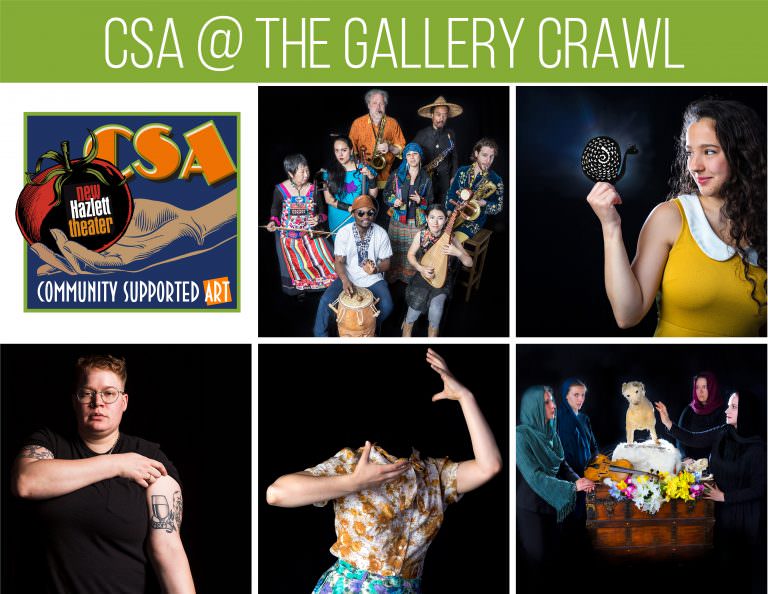 Enjoy a sneak preview of our Season 6 CSA artists and watch Texture Contemporary Ballet perform excerpts from their upcoming performance, The Speed Of Sound, at the Cultural Trust Gallery Crawl! Experience a sampling of all five CSA performances and a chance to purchase your share in person. Performances include Multicultural Jazz, Puppetry, Storytelling, Dance, and Contemporary Opera.
Gallery Crawl in the Cultural District, produced by the Pittsburgh Cultural Trust, is a free, quarterly, multi-venue showcase of downtown's dynamic art and entertainment scene. Dozens of galleries, stages, storefronts, and unique public spaces dot each installment's 14-block map of destinations, hosting US premieres of international multimedia artists, regional visual art exhibitions, live music, theater and dance performances, film screenings, hands-on creative activities, and special crawl after dark attractions.
This event is free and open to the public. An elevator is available. 
4th Floor, Trust Arts Education Center
801 Liberty Avenue
Pittsburgh, PA 15222