820 Liberty Avenue
CSA at the Gallery Crawl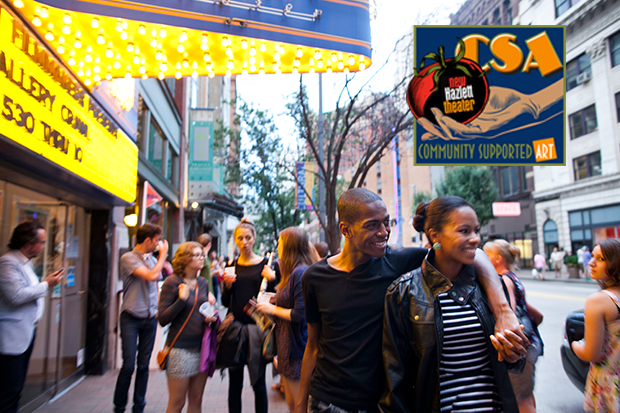 Please note, this is an offsite event.  Free and open to the public.
The New Hazlett Theater CSA artists give you a taste of their upcoming work at the Gallery Crawl on Friday, July 10.  Doors open at 5:30 with performances by New Hazlett CSA performing artists starting at 6:00 and continuing throughout the night.  Talk and mingle with the artists afterwards.
Look for us on the cultural stop route at 820 Liberty Avenue, right next to SPACE.
Visit the Cultural District for a full schedule of Gallery Crawl events.
About the CSA
The New Hazlett CSA, the first and only performance series of its kind, introduces you to the freshest, most original artists in the Pittsburgh area. On the surface, our CSA seems like a regular subscription series, but underneath, it's so much more. Your share in the CSA doesn't just pay for a seat at a show. You're providing the resources these artists need to create professional caliber work. Beyond that, you're helping to support Pittsburgh's next crop of groundbreaking artists.