Part of the CSA Performance Series
CSA at the Gallery Crawl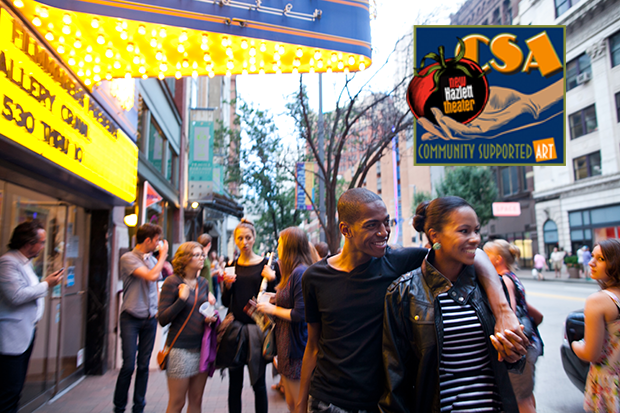 Please note, this is an offsite event.  Free and open to the public.
Come get a taste of the freshest crop of artists Pittsburgh has ever seen. The New Hazlett Theater Community Supported Art Performance Series artists give you a taste of their upcoming work at the Gallery Crawl on Friday, September 22.  This year, the New Hazlet CSA teams up with Texture Contemporary Ballet to bring you an evening of entertainment. Performances start at 7:00 and continuing throughout the night.  Stick around between the previews to talk and mingle with the artists.
Visit the Cultural District for a full schedule of Gallery Crawl events.
ABOUT THE CSA
The New Hazlett CSA, the first and only performance series of its kind, introduces you to the freshest, most original artists in the Pittsburgh area. On the surface, our CSA seems like a regular subscription series, but underneath it's so much more. Your share in the CSA doesn't just pay for a seat at a show. You're providing the resources these artists need to create professional caliber work. Beyond that, you're helping to support Pittsburgh's next crop of groundbreaking artists.