Presented by Kente Arts Alliance
Antonio Hart Sextet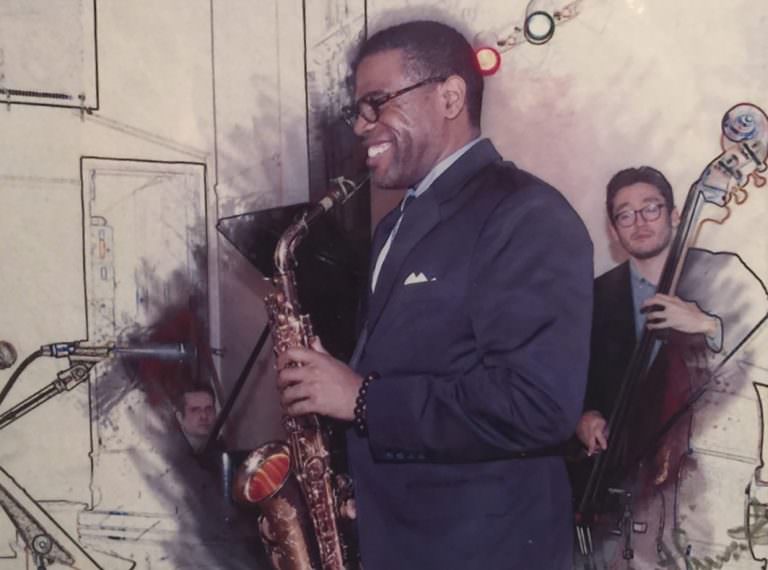 Hart's real study of Jazz began at the Berklee College of Music in Boston. There, he studied with Bill Pierce, Andy McGhee, and Joe Viola. The three teachers gave him the foundation he needed to develop into a professional musician.
He made many friends at Berklee, but the most important was Roy Hargrove. They spent three years touring the world and recording Hargrove's first three records. Hart considers Hargrove to be his brother in life and music. He even used Hargrove on his first recording 'For the First Time.'
Hart balances his time as a full-time tenured Professor at The Aaron Copland School of Music, Queens College, as well as, traveling on the road with his band, The Dave Holland Big band, and The Dizzy Gillespie Big band. In his off time, he likes to practice martial arts. And listen to other styles of music for inspiration. He is constantly trying to get to higher levels on his horn and in his writing.
Members of the Sextet
Antonio Hart, saxophones
Freddie Hendrix, trumpet
Robin Eubanks, trombone
Miki Yamanaka, piano
Alex Ayala, bass
Vince Ector, drums
For more information on accessible seating or assistive listening devices please contact Courtney at 412-320-4610 ext. 16 or courtney@newhazletttheater.org