Presented by Metropolis Theater
Diary of a Madman and Poe's Last Night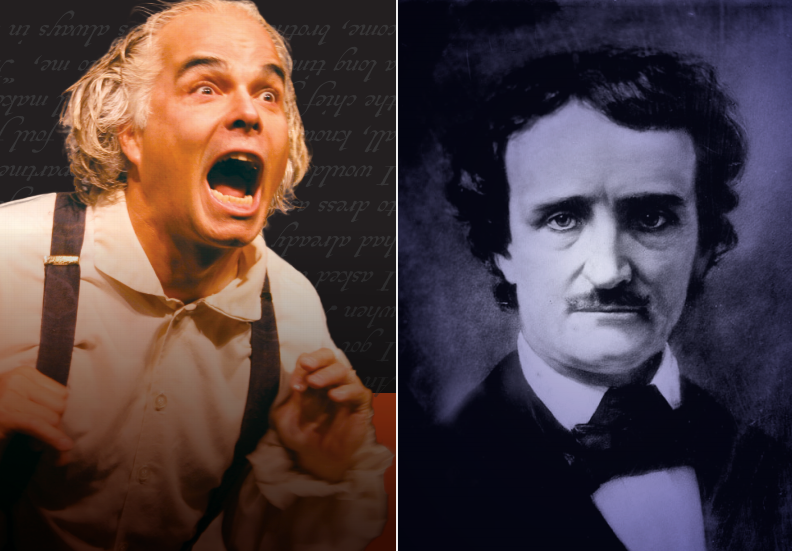 In an insane world, theater is the sane solution. Nikolai Gogol's Diary of a Madman, starring Jon Hayden and directed by Prodan Dimov, will take your mind off it all. Gogol's farcical short story follows the format of a diary to chronicle the descent of the protagonist into madness.
In Poe's Last Night, David Crawford portrays Poe in his final hours. Pursued through Baltimore's back streets by mysterious assailants, Poe grapples with reality as he struggles to survive.
Critics are saying…
"…Hayden perfectly captures Gogol's bleak humor and generally pessimistic outlook on human affairs through his confident and intimate recounting of events…Hayden gives the great short story and its events vivid, compact life."
Andrew Alexander, Arts ATL
"The energy that Jon Hayden projects to the audience is beyond all limits as he draws you in from one scene to the next." 
Robert Heller, Arts Atlanta Scene
---
Please Note: Children's Way in front of the Children's Museum of Pittsburgh will be closed from Friday, October 14 – Sunday, October 16 for their annual Maker Faire. If you're coming to a show at the New Hazlett, you might want to try to find street parking or park in Allegheny Health Network garage. The museum's outdoor campus will be gated from the red cube to Children's Way (including the museum and it's lots) through to Nova Place.