A New Hazlett Theater Benefit Party
10 Candles: A New Hazlett Birthday Bash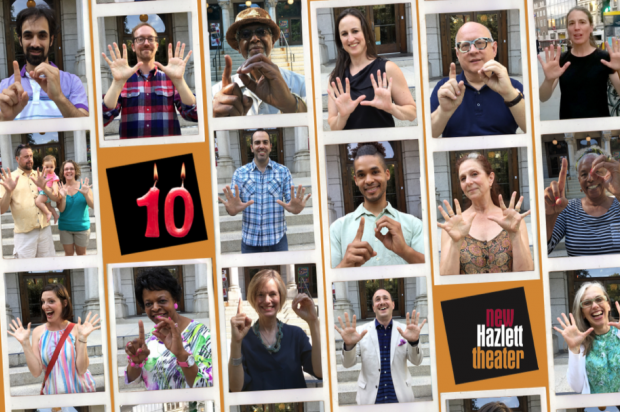 Ten years. That's how long the New Hazlett has been giving Pittsburgh artists a professional performance space to call their own.
We wouldn't be here without you! Together, we've touched the lives of hundreds (thousands?) of actors, musicians, dancers, performers, and everyone in between.
Come celebrate ten years with us. Mark your calendars, because September 16th, we're going to throw the best 10-year-old's birthday party you've ever seen.
Host Committee
Anne Chen
Valerie Hess and Nathan Darity
Kelly Dee
Mary McKinney and Mark Flaherty
Michael Garrett
Julie Strickland Gilliard
F. Dok Harris
Michele de la Reza and Peter Kope
René Conrad and Corey LeChat
Shaina and Zack Madden
Pam and Ken McCrory
Dorna Javadi Palcic and Todd Palcic
Dr. Reshma Paranjpe
Heidi Nagle and Jim Platania
Sara Radelet
Natalia Gomez and Bill Rodgers
Tyson Schrader
Annie and Joshua Siebert
Tom Sokolowski
Betsy Teti
Ricky Walters
Jane Werner
Sponsored by