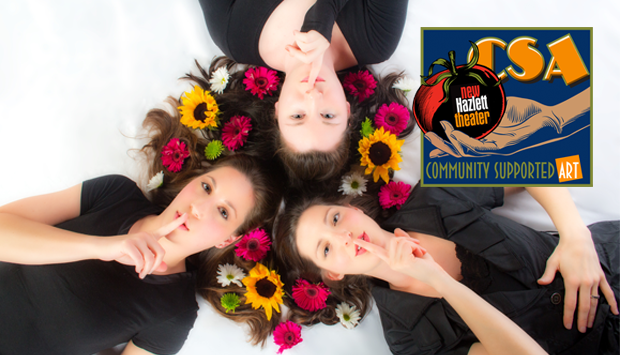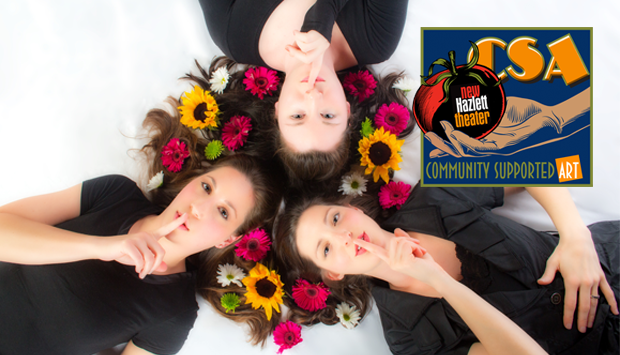 CSA Artist: Trillium Ensemble's The Silent Spring Project
Part of the CSA Performance Series
Thursday, April 14
8PM
Review of The Silent Spring Project
The Silent Spring Project is an immersive musical experience, surrounding the audience with sound, light, music, and storytelling.  Inspired by Pittsburgh native Rachel Carson, The Silent Spring Project explores our ideas of environmentalism, sustainability, and humanity's role in the natural world. Trillium Ensemble works with composer Mark Stanley Fromm to craft this unique musical soundscape.
An Interview with CSA Season Three Artists – Trillium Ensemble & Mark Fromm from New Hazlett Theater
About the Artist
Trillium Ensemble is Pittsburgh's only professional chamber music trio featuring flute, clarinet and piano. Elise DePasquale, Rachel Stutzman, and Katie Palumbo perform a wide range of musical styles at the highest artistic level, while maintaining a passion for new work.
About the CSA
The New Hazlett CSA, the first and only performance series of its kind, introduces you to the freshest, most original artists in the Pittsburgh area. Since the seeds were first planted in 2013, the New Hazlett Theater CSA Performance Series has brought over 100 new and emerging artists to the stage. From dance to music, original plays to experimental animation, our CSA pushes the boundaries of performance at every show.