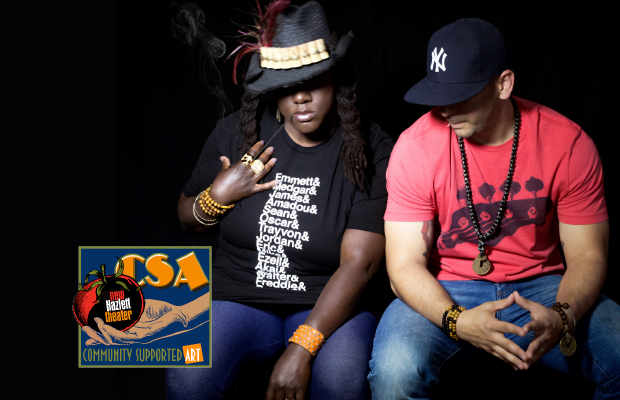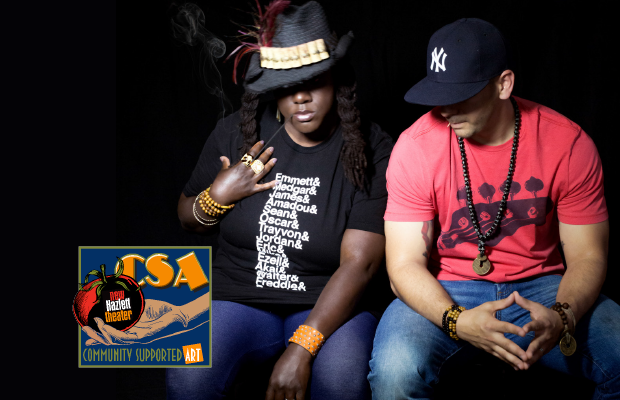 Drs. Tameka Cage Conley and Jason Mendez's Redemption: Sons
Part of the CSA Performance Series
Thursday, December 8
8PM
Redemption: Sons is hope. It is change. It is a parent's soul split in two and fused back together again. An African American mother from Louisiana and a Boricua father from the South Bronx engage in a call and response "duologue" as they weave a story of race, ancestral memory, trauma, and healing.
Read The Glassblock Preview
Read The Glassblock Review
Tameka Cage Conley, PhD, and Jason Mendez, PhD
Tameka has been published in numerous journals and has a special online feature of the Southeast Review in response to the Ferguson protests.
Jason is an educator, author, interdisciplinary theater artist, and father of three. As a South Bronx Puerto Rican writer focusing on lived experience, notions of home, and the power of voice, Jason embodies a voice that has been historically silenced and rendered invisible.
About the CSA
The New Hazlett CSA, the first and only performance series of its kind, introduces you to the freshest, most original artists in the Pittsburgh area. Since the seeds were first planted in 2013, the New Hazlett Theater CSA Performance Series has brought over 100 new and emerging artists to the stage. From dance to music, original plays to experimental animation, our CSA pushes the boundaries of performance at every show.