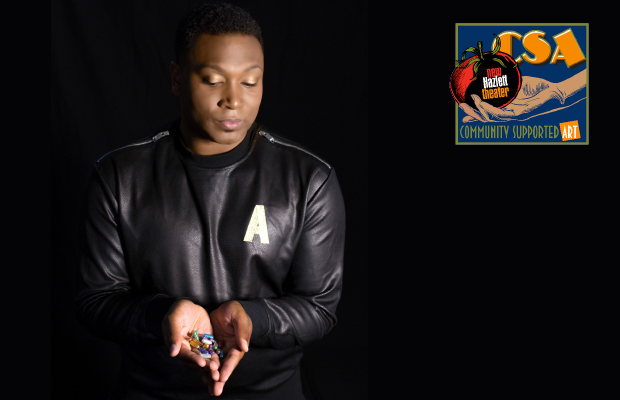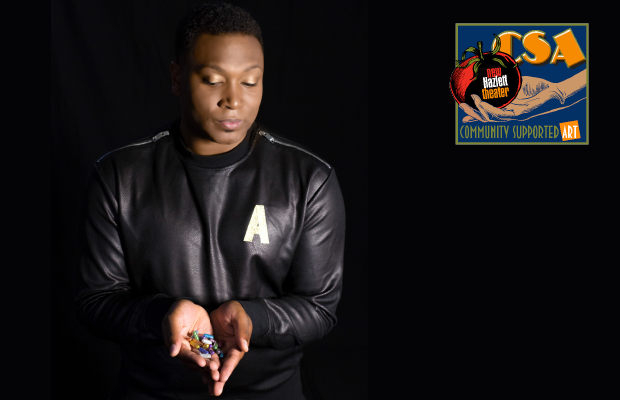 Monteze Freeland's Kalopsia
Part of the CSA Performance Series
Thursday, June 1
8PM
"When I was 25, a therapist told me that I was retarded."
Kalopsia (kal-op-see-uh) is the delusion of things being more beautiful than what they are.  Both courageous and comic, this daring new musical takes a look inside the world of mental illness in the black community.  Kalopsia is a no-holds-barred journey into a surreal world of music, glam, faith, and healing.
Read the Glassblock Preview
Read the Glassblock Review
Monteze Freeland
Monteze is an actor, director, playwright and Artistic Director of The LAB Project. Monteze is also a teaching artist who is the current Director of Education for Quantum Theatre and Artistic Associate for Pittsburgh Playwrights Theatre Company.
About the CSA
The New Hazlett CSA, the first and only performance series of its kind, introduces you to the freshest, most original artists in the Pittsburgh area. Since the seeds were first planted in 2013, the New Hazlett Theater CSA Performance Series has brought over 100 new and emerging artists to the stage. From dance to music, original plays to experimental animation, our CSA pushes the boundaries of performance at every show.