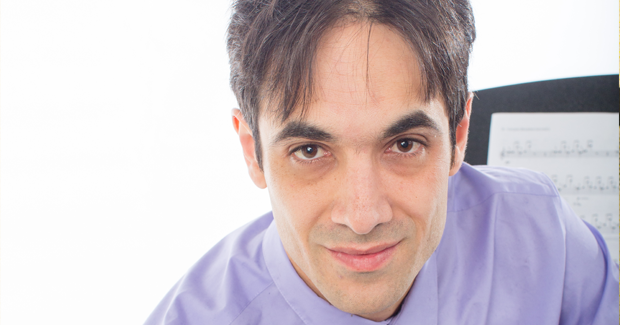 CSA Artist: Federico Garcia-De Castro
Part of the CSA Performance Series
Thursday, August 14
8pm
Q&A: Federico Garcia-De Castro
REVIEW
Rethink everything you know about pianos. Federico Garcia-De Castro redefines preconceptions with two outstanding compositions: Livre Pour Deux Pianos (Book for Two Pianos) and the world premiere of Renderings, an all-new work specially commissioned for the CSA.
An interview with CSA season two artist Federico Garcia from New Hazlett Theater on Vimeo.
About the Local Artist
Federico has a slew of conducting and composition credits to his name ranging from local performances with Alia Musica, to national and even international appearances.   Learn more about Federico's significant body of work on his website, fedegarcia.net.
About the CSA
The New Hazlett Theater Community Supported Art Performance Series is based on the farm share model of community supported agriculture.  For only $100, each New Hazlett CSA "shareholder" receives six fresh productions, delivered every other month to the New Hazlett Theater.