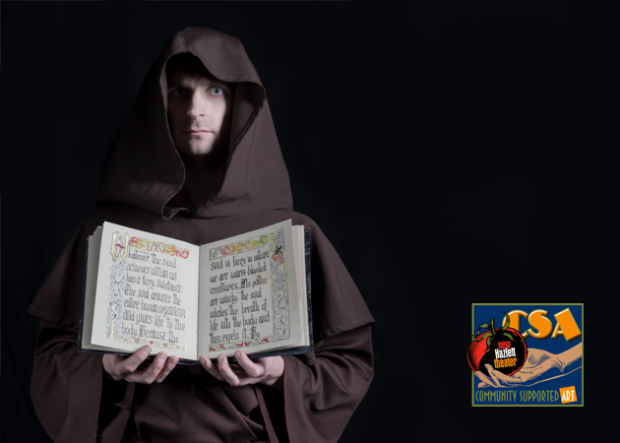 Büer's Kiss
Part of the CSA Performance Series
Thursday, April 12
8PM
Felecia's body betrays her. Her husband rejects her. Her society exiles her to a place where the beliefs are a mockery, but whose residents welcome her with open (albeit misshapen) arms. Her new life is stable enough, but things are not what they seem. A quiet war of belief is about to erupt, and Felecia will be forced to take sides. Büer's Kiss is a multimedia comics experience featuring voice actors, foley effects, and projected images.
READ THE PREVIEW
READ THE REVIEW
DOWNLOAD THE PROGRAM
View this video on Vimeo for timed stamped questions.
Carl Antonowicz is a cartoonist and performer based in Pittsburgh. He graduated from the Center for Cartoon Studies in 2009 and has been steadily building a body of comics work based around his independent research into Medical History, Epidemiology, and the Medieval Period. You can read some of his comics online at http://cantocomics.wordpress.com
Acknowledgments
Photography: Renee Rosensteel; Video: Jeremy Fleishman;