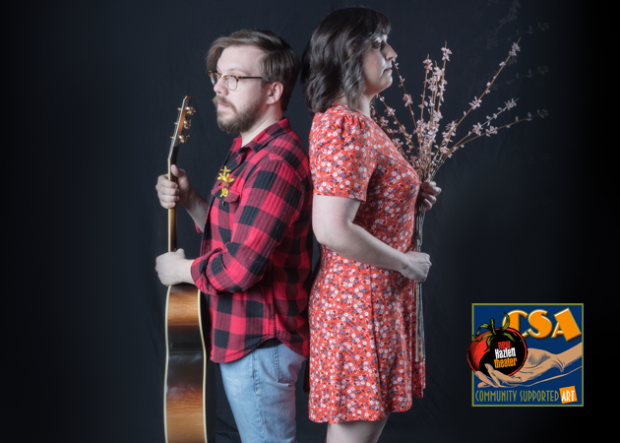 Between Us and Grace
Part of the CSA Performance Series
Thursday, October 26
8PM
Stella is seventeen and ready for what's next. Chafing at the confines of her increasingly strict religious upbringing, music has become her escape. She shares a too-small town with Jacky, a restless fellow songwriter. A chance meeting on a lonely Sunday night sets in motion a chain of events that will profoundly shift both of their lives. A workshop of a new play laced with music, Between Us and Grace is an exploration of creation, faith, and the price of inspiration.
READ THE PREVIEW
READ THE INTERVIEW
<
Clare Drobot serves as director of New Play Development at City Theatre and prior to that worked as a dramaturg in New York and New Jersey. Her plays include The Bakken Formations (Ars Nova's ANT FEST, composer Fritz Myers), Inktrap, Subprime, and Ways of Seeing.
Nathan Zoob is a singer/songwriter/guitarist who has worked as musical director for WYEP, WDVE, The Pittsburgh Blues Festival and the Randy Baumann Rambles. You can catch him solo on his debut EP, Curriculum Vitae, with Mark Dignam and the House of Song, or as a member of indie-rock darlings Wreck Loose. He is a graduate of Carnegie Mellon University.
About the CSA
The New Hazlett CSA, the first and only performance series of its kind, introduces you to the freshest, most original artists in the Pittsburgh area.  Since the seeds were first planted in 2013, the New Hazlett Theater CSA Performance Series has brought over 100 new and emerging artists to the stage. From dance to music, original plays to experimental animation, our CSA pushes the boundaries of performance at every show.